Can Technology Help Students Find the "Sweet Spot" for Learning?
See on Scoop.it – Education Greece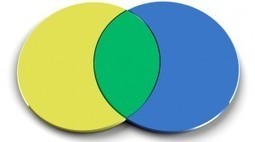 «The technological solutions are more difficult to implement than would appear at first blush.
See on blogs.kqed.org
Explore posts in the same categories:
Ψηφιακή Τάξη - Digi Classroom
Ετικέτες: Digi Classroom
You can
comment below
, or
link to this permanent URL
from your own site.